This fortnight CÚLA4 AR SCOIL will focus on the theme  'Mé Féin' – Myself 
The Gaeilge lessons will help us to describe ourselves and our families.  Múinteoir Orla will show us how to write a birthday invitation and a personal poem while Múinteoir Joe will design a poster as he seeks the robber who stole his bike! In history, we will be creating a family tree and a personal timeline, while in maths, we will look at the properties of 2D and 3D shapes, including construction of shapes and tesselation patterns!
Watch Monday to Thursday at 10am on TG4, repeated daily at 5pm.  Watch anytime on Cúla4.com, or TG4.ie. Individual lessons from the programmes available on youtube Cúla4.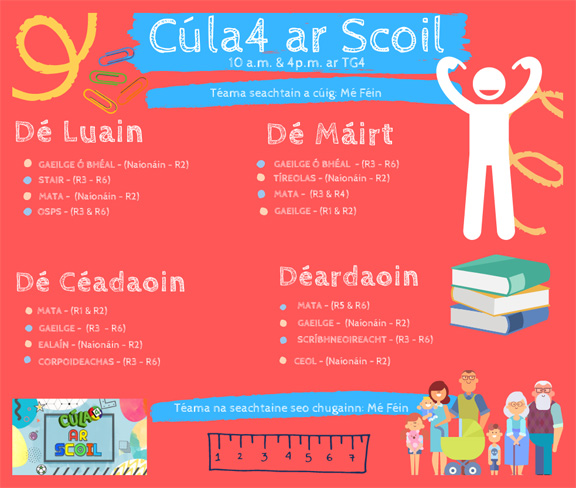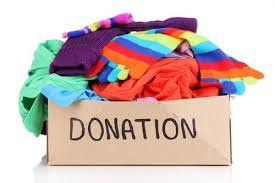 Clothes Collection 
To raise funds for the School 
Please donate clean unwanted clothes, also bed linen, towels, curtains, shoes, bags, belts & soft toys. No duvets or pillows accepted.  
Drop off times to the school hall are Tues 29th Oct 6.30-7.30, Sat 2nd Nov 11.30-12.30 & during School hours on Mon & Tues 4th & 5th Nov. If these drop times don't suit please contact 086 3478903 and we will arrange collection from you. 
Check us out at www.gurranens.ie or www.facebook.com/gurranens  or telephone 021–7331481