By G.N.S. / 15-10-14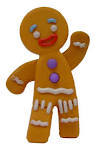 The Toddler Morning series are a wonderful opportunity to see the school and all it can offer to your child. Parents, teachers and currently enrolled pupils will be here enjoying the festivities, giving you a chance to see the dynamic of this family oriented school environment.
The next Toddler morning will be held on 8/11/14. Here are a few images from previous mornings.